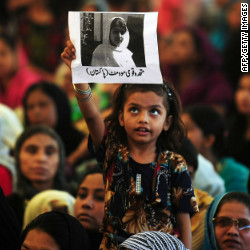 Hello everyone,
Today on the show, we will look at the collapse of that huge European aerospace and defense merger between EADS and the UK's BAE Systems. The $45 billion deal was designed to create a giant to rival U.S. plane maker Boeing. Jim Boulden joins us from London with more on what led to the collapse.
We also bring you the latest on a congressional hearing in Washington looking into the September 11th attack on the American consulate in Benghazi and the deaths of ambassador Chris Stevens and three other U.S. citizens.
Prepared testimony to the House Oversight Committee hearing is expected to show that Under Secretary of State for Management Patrick Kennedy will address specific criticism by Republicans that authorities were ill-prepared before the Benghazi consulate attack. We're live in Washington.
Later, an update on the condition of Malala Youssufzai, the brave 14 year old Pakistani activist shot and critically wounded by the Taliban for campaigning for girls' education. The assault on Youssufzai had shocked many people, including ordinary Pakistanis. We're hearing from one of her doctors that her condition is slowly improving after a three-hour operation to remove a bullet from her neck. Reza Sayah will have our report from Islamabad.
We also have new video of a clash between rebels and regime forces in a key town Syria's Idlib province. Nick Paton Walsh will be live with us from Beirut.
We'll have all that and the rest of the world's top news stories, as always.
See you on air!
Hala
Posted by: Hala Gorani
Filed under: Malala Youssufzai •Pakistan •Syria •Today At The I-Desk