October 16, 2012
Posted: 1727 GMT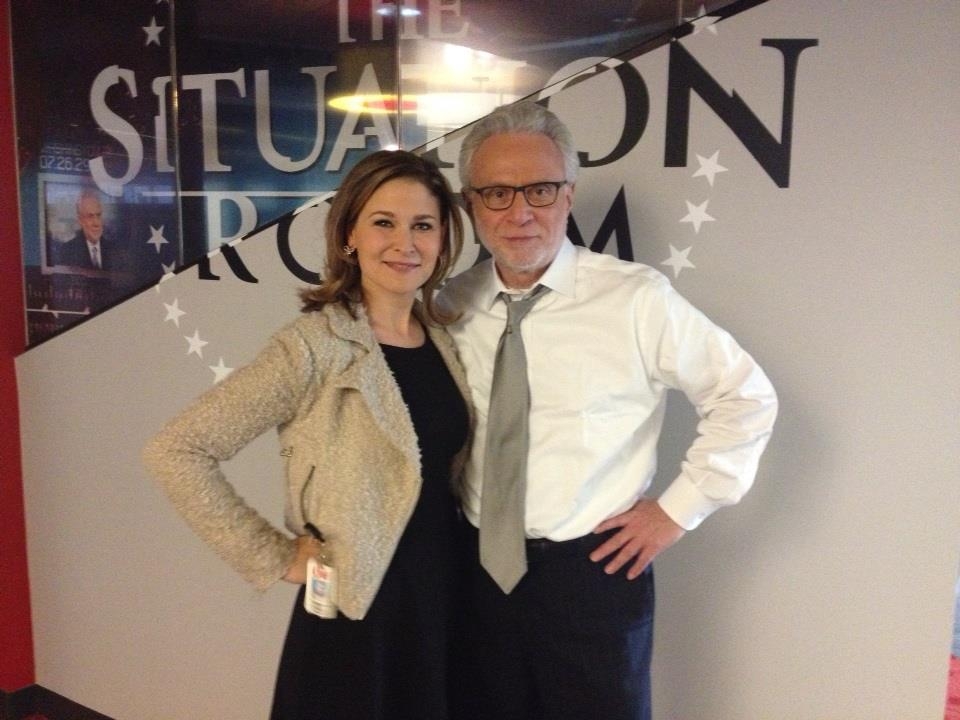 Hello from Washington, DC!
Topping the show today, Wolf  Blitzer will join me with more on what U.S. Secretary of State Hillary Clinton said about last month's the Benghazi attacks. She told CNN's Elise Labott that she takes responsibility for the assault that killed the American ambassador Chris Stevens and three others. Is this meant to take the heat off President Obama before tonight's debate with Mitt Romney? Our own Candy Crowley will be moderating the town hall format duel. I'll ask Wolf who this type of set-up favors and how important it is for Barack Obama to perform well after a performance widely seen as lackluster and uninspired the first time around.
Also today, we'll go live to both Pakistan and the Birmingham for the latest on Malal Youssufzai condition. She was transported to a specialty facility in Northern England yesterday in the hope of accelerating her recovery. We'll begin you the latest on her condition on the little girl who has already become an icon of equal access to education.
Plus, big news in the banking world: the CEO of Citigroup Vikram Pandit has stepped down.  This is a surprise which comes as Pandit's 2011 compensation remained a sticking point for shareholders: they voted against his $15 million pay package earlier this year. We'll bring you market reaction to the news.
See you on air!
Hala
Filed under: Barack Obama •Malala Youssufzai •Mitt Romney •Today At The I-Desk
October 9, 2012
Posted: 1750 GMT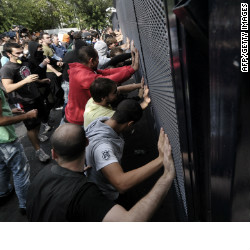 Hello everyone,
Today we kick off the show with more mass demonstrations in Greece on the day German chancellor Angela Merkel made a rare visit to Greece. The visit was designed to discuss Greece's bailout plan and the austerity measures that have angered so many Greeks. Matthew Chance is live with us from the Greek capital.
Also topping the show today, the massive suicide blasts that reportedly targeted the Air Force Intelligence compound in Damascus. Experts say the AFI is considered the elite, primary intelligence agency of the Assad regime. A shadowy jihadist group called Al Nusra Front has claimed responsibility for the attack.
It is unknown how many people may have been killed or whether anti-regime detainees in the complex were hurt.
"We also fear for the lives of hundreds if not thousands of anti-government detainees that are being held in the basements of the air force security compound," said Rami Abdulrahman of the opposition Syrian Observatory for Human Rights.
If this Jihadi group was able to mount a successful attack against AFI, it could be significant for two reasons: first, it means the Jihadi suicide bomb tactics used in Iraq are now becoming a more prominent weapon used by some members of the anti-Assad rebellion; second, it could constitute more than a symbolic blow to the Syrian government by damaging or destroying surveillance equipment.
A little later, we'll take you live to Bellefonte, Pennsylvania, where former PennState football coach Jerry Sandusky was sentenced to at least 30 years in prison for sexually abusing children during his time at the university.
Plus, there's a new poll out that is no doubt given Mitt Romney's campaign a little spring in their step. Check out the latest Pew poll:
Oct. 4-7
Likely voters choice for president
Sept 12-16    Oct.4-7
Obama 51%   45%
Romney 43%  49%
Sampling error +/-3.4% pts.
We'll break down these new numbers with Paul Steinhauser.
Finally, Felix Baumgartner, the Austrian skydiver whose attempt to become the first human being to break the sound barrier is scheduled to take place during the show. We'll go live to New Mexico where Brian Todd is covering the daredevil's jump from outer space.
See you on air,
Hala
Posted by: Hala Gorani
Filed under: Barack Obama •Felix Baumgartner •Greece •Mitt Romney •Syria •Today At The I-Desk
October 8, 2012
Posted: 1749 GMT
Hello everyone,
A shortened note today after a busy morning covering Mitt Romney's foreign policy speech in Virginia today. We'll be analyzing the address Romney hopes will bolster his foreign policy credentials and provide the basis for an attack against U.S. president Barack Obama. Wolf Blitzer will be joining us for analysis from Washington.
We'll also look at Hugo Chavez's narrow win in the Venezuelan presidential over the weekend. Paula Newton joins us from Caracas.
Plus, an American congressional report says some Chinese telecoms companies looking to expand their business in the United States can't be trusted and pose a security threat. Chinese firms ZTE and Huawei are disputing the findings. Jill Dougherty will have the latest from Washington.
See you on air!
Hala
Posted by: Hala Gorani
Filed under: China •Hugo Chavez •Mitt Romney •Today At The I-Desk
October 6, 2012
Posted: 246 GMT
CNN's Chief Political Anchor, Wolf Blitzer, came on the show today to break down the latest jobs report and how the candidates are responding.
Filed under: Barack Obama •CNN •Idesk •Mitt Romney •U.S. Elections
October 4, 2012
Posted: 1729 GMT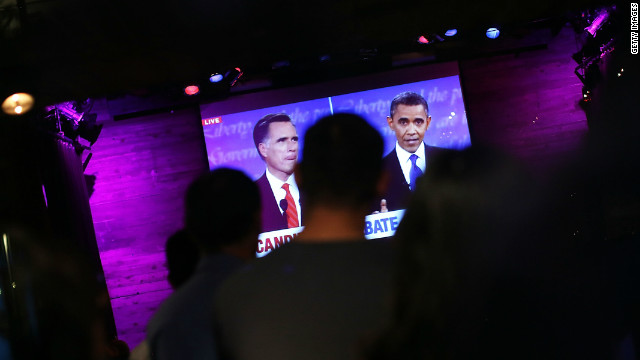 Hello everyone,
We kick off the show with the story everyone is talking about: the surprising presidential debate in the United States. The expectation was that incumbent Barack Obama would easily out-debate his rival Mitt Romney. Not only did that not happen, but most observers said a well rehearsed and more confident Mitt Romney walked away the decisive winner.
A CNN/ORC flash poll conducted after the debate gave Mitt Romney the advantage: 67% of respondents said they thought the Republican challenger won last night's debate. Only 25% said they thought Barack Obama did a better job.
And consider line from CNN's post debate analysis team:
"He didn't just score wins on the margins, holding his own against the president; he won big. Since the question of which candidate did better in a presidential debate was first asked by Gallup in 1984, no candidate has ever scored more than 60% on the question, until Wednesday night, when 67% of the voters in CNN's post-debate poll gave Romney the edge."
Now the question is: can Mitt Romney capitalize on this perceived win with crucial swing state voters? Does he have enough time to turn thing around in Ohio and Florida, where Barack Obama currently has an appreciable lead?
New, post-debate polling is expected in the next few days and will reveal the answer to those questions.
Join us for debate and analysis from our team of reporters and analysts.
Also today, we look at the deadly violence on the Turkey-Syria border. Shelling from Syria landed yesterday on a Turkish village, killing several civilians, including three children. Turkey's parliament moved quickly today to authorize the use of force in foreign countries as a response to the incident. Syria today apologized for the mortar attack. Will this escalate? We will go live to Turkey and Lebanon for the latest.
Plus, don't' miss my interview with UNESCO's Louise Haxthausen, the organization's senior coordinator for crisis. We will talk to her about the destruction of irreplaceable cultural treasure across the country, including Aleppo's covered market, where amateur video showed a fire raging last week.
Of course nothing is more painful than the loss of human life. Thing can be rebuilt. But some places, buildings and structures are what make a country what it is. It is the cultural soul of Syria that is being annihilated. In some ways, watching Syria's crusader castles, its Byzantine ruins, Aleppo's old homes damaged or destroyed feels like watching a person being slowly ravaged by disease. It is heartbreaking.
We will also talk about an important landmark for Facebook, as it reaches a billion users and bring you the latest financial, sports and weather news, as always.
See you on air!
Hala
Posted by: Hala Gorani
Filed under: Barack Obama •Mitt Romney •Syria