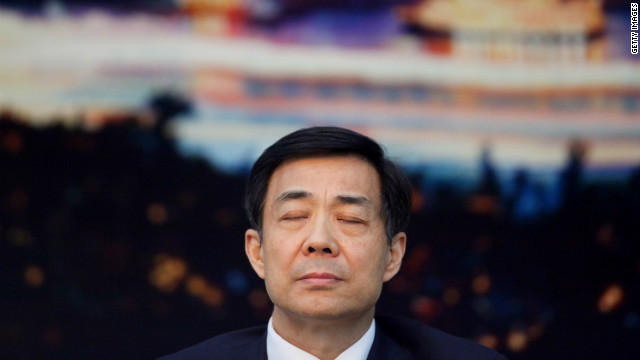 Hello everyone,
Today we'll bring you the latest from China on the dramatic fall from grace of former Communist party star Bo Xilai. We learned today he will be thrown out of the party and will face a variety of criminal charges. This come a little over a month before the once a decade Party Congress in China where a crucial leadership transition will take place.
Also today, don't miss our interview with George Lopez of Notre Dame University. He's a UN adviser and top sanctions expert. I'll ask him what he thinks can pressure the Assad regime in Syria to change course. Are sanctions the answer anymore? Did they ever work?
Richard Quest will join me to talk about an independent audit just released in Spain on the real cost of rescuing Spanish banks, crumbling under the weight of the debt crisis in the Eurozone. We'll also tell you how markets are reacting to the announcement on this last trading day of the week.
Also, you'll want to tune in for my interview with Egyptian-American activist Mona Eltahawy. She made a name for herself as a commentator on the Egyptian revolution in an outspoken style that has made her a familiar face on U.S. television over the last couple of years. But she was in the new for another reason this: she was arrested for spray painting an ad equating critics of Israel to "savages" in the New York subway, sparking debate about the best way to respond to racist attack ads.
Tune in for that and more at 1pm EST/7pm CET on CNN International.
See you on air!
Hala
Posted by: Hala Gorani
Filed under: China •Debt Crisis •Mona Eltahawy •Syria •Today At The I-Desk •UNGA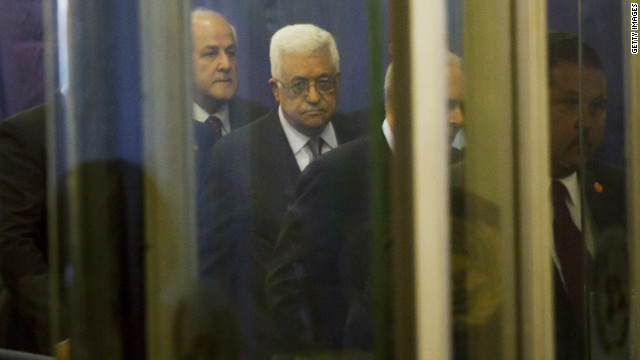 Hello from the newsroom,
Today we will be bringing you the latest from the UNGA. The big headliners du jour: Palestinian Authority president Mahmoud Abbas and Israeli Prime Minister Benjamin Netanyahu.
Abbas is expected to reiterate the Palestinian's request for the United Nations to upgrade their status to a "non-member observer state". Netanyahu (who we learned today will speak with US President Barack Obama in the telephone) is expected to again draw what he has called a "red line" over Iran's nuclear program.
Today, as we do every Thursday, we will take an in-depth look at the Syrian conflict. By any standard, even for those who've gotten used to daily triple digit death tolls, what happened yesterday in Syria was shocking: almost 350 people were reportedly killed in a single day. A death toll inflated by reports of yet another massacre of civilians in a village near Damascus.
We are expecting to speak to Lakhdar Brahimi's spokesperson Ahmad Fawzi from the United Nations. I will ask him to expand on what the joint UN/Arab League envoy told reporters after a closed door Security Council session earlier this week. Brahimi has said he doesn't yet have a final plan to solve the crisis. He also said that without a unified Security Council, his mandate is essentially meaningless. Should Syrians expect anything from Brahimi after his predecessor Kofi Annan's plan failed so resoundingly?
Also today, we will take you live to Madrid where Spain's government just announced a drastically slimmed down budget for 2013. There've been massive anti-austerity demonstrations in that country, as well as in Greece. Both countries need to make some very painful budget cuts in order to tackle a debt crisis that is threatening their economies and their membership in the Eurozone. Full coverage plus all the market reaction to the announcement.
We'll have that and all the day's other top stories, as always.
Hope you can join us!
Hala
Posted by: Hala Gorani
Filed under: Debt Crisis •Israel •Palestine •Syria •UNGA