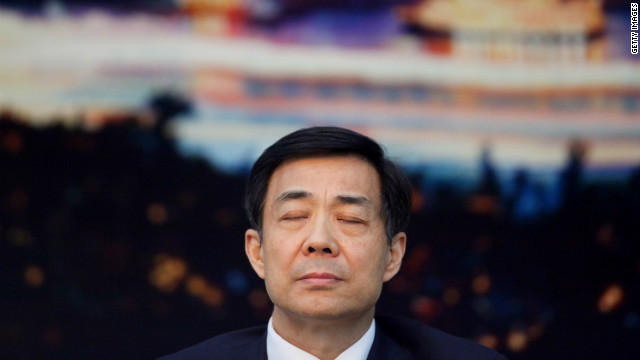 Hello everyone,
Today we'll bring you the latest from China on the dramatic fall from grace of former Communist party star Bo Xilai. We learned today he will be thrown out of the party and will face a variety of criminal charges. This come a little over a month before the once a decade Party Congress in China where a crucial leadership transition will take place.
Also today, don't miss our interview with George Lopez of Notre Dame University. He's a UN adviser and top sanctions expert. I'll ask him what he thinks can pressure the Assad regime in Syria to change course. Are sanctions the answer anymore? Did they ever work?
Richard Quest will join me to talk about an independent audit just released in Spain on the real cost of rescuing Spanish banks, crumbling under the weight of the debt crisis in the Eurozone. We'll also tell you how markets are reacting to the announcement on this last trading day of the week.
Also, you'll want to tune in for my interview with Egyptian-American activist Mona Eltahawy. She made a name for herself as a commentator on the Egyptian revolution in an outspoken style that has made her a familiar face on U.S. television over the last couple of years. But she was in the new for another reason this: she was arrested for spray painting an ad equating critics of Israel to "savages" in the New York subway, sparking debate about the best way to respond to racist attack ads.
Tune in for that and more at 1pm EST/7pm CET on CNN International.
See you on air!
Hala
Posted by: Hala Gorani
Filed under: China •Debt Crisis •Mona Eltahawy •Syria •Today At The I-Desk •UNGA